Today the Nintendo Switch was revealed (Previously known as the NX). It incorporates some rather cool functions such as it is not just a typical console. It has 2 parts 1. a typical console 2. and a removable tablet that can be used anywhere just as if it was the console. It even comes with a built in kick stand that can be used on the tablet.
A interesting part is that the controller which is normally connected to a stand can also be used even when not connected almost as a older wii controller and nun chuck. The controls are called Joy Con controllers and they can also be used to go head to head with a friend in any of the games on the console. There is also a pro version of the controller for sale which can be used and resembles a traditional controller.
the console will also have digital download and physical cops of the games which are on cartridges that resemble a SD card.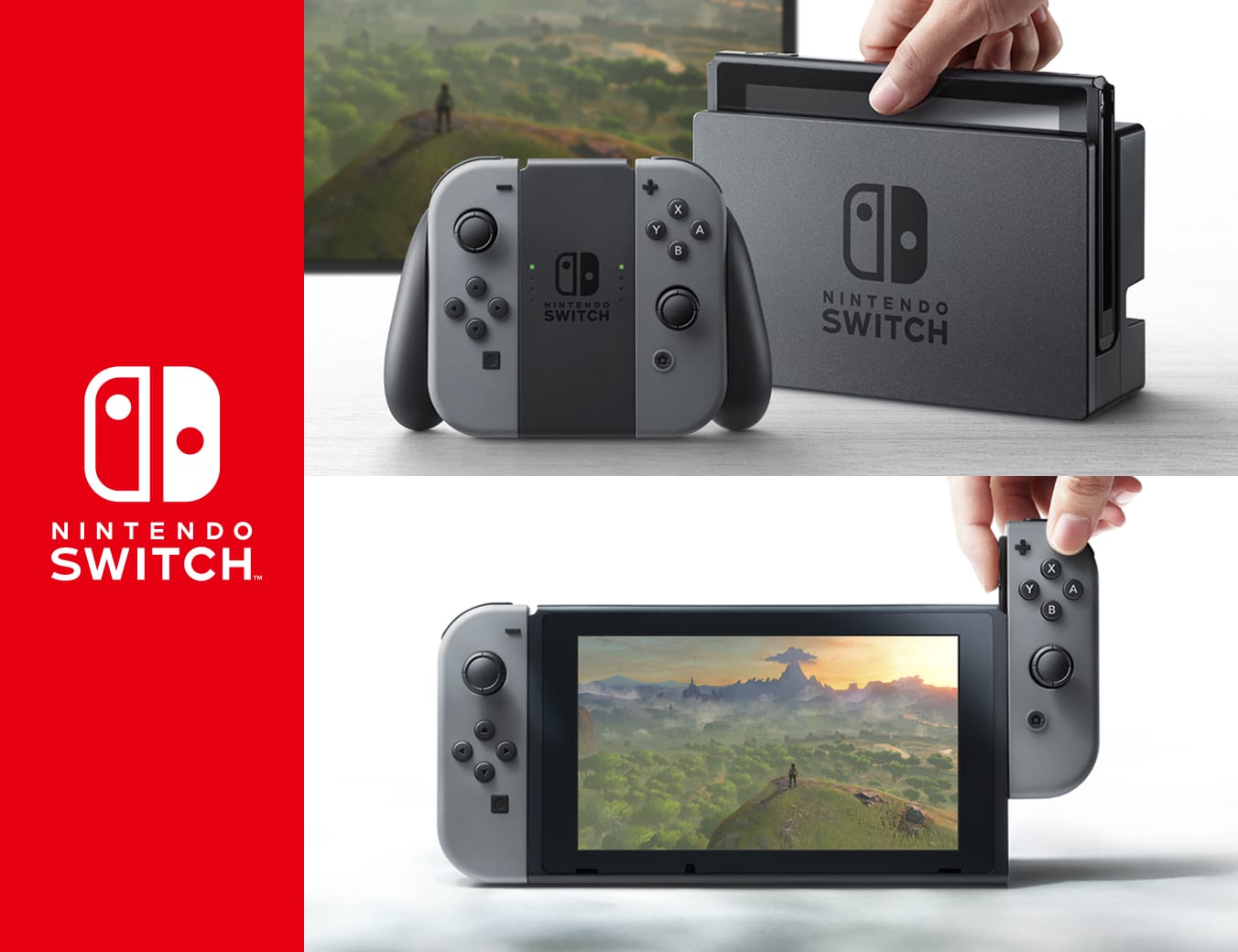 No hardware information has been released but Nvidia one of the top graphics developers has stated that they will have a part in the hardware. No information on price either has been released.
Quite a few big name companys have already said they may make games for the Switch ranging from Bethesda the makers of fallout and skyrim to 505 games making terraria and takedown red saber.
https://www.yahoo.com/tech/nintendo-switch-console-revealed-150845937.html
http://www.wsj.com/articles/nintendo-switch-a-closer-look-at-the-new-console-handheld-1476995184
http://www.gamesindustry.biz/articles/2016-10-20-nintendo-switch-officially-revealed